Last week for MMMMonday I wrote a story about a very naughty girl who had an excellent time with a group of friends on a boys weekend. The scenario came from the mind of Mr Jones so he was very happy when I put it into words. I am happy that I was around to record his response…
So many things about this situation are yummy.
Being connected enough to be able to enhance on his fantasy
Knowing he enjoyed reading my work
Watching his response
Sharing his response with you all
I hope wherever you are there is something in your day that makes you say MMM.
I missed the deadline for MMMonday Link party but absolutely click on the button and find some other MMM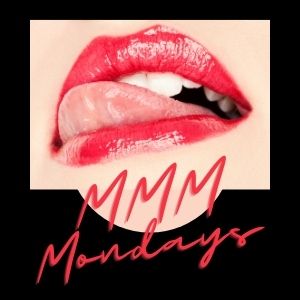 Or see who else is being Wicked this week