Consider a moment in your life of great sensuality, eroticism or sexuality. Then answer the questions as Mary Oliver does in her poem Gratitude as they apply to that moment.
When I met with Johnny it was always a feast for the senses. He was an accomplished lover and he had a way about him that was very sensual. These questions are focussed around a meeting that we had that was engineered by Mr Jones. I waited for him tied, dressed to Mr Jones' specifications and blindfolded.
What did you notice?
Every little sound. Every nuance of discomfort. I was very aware of the way my body was placed.
What did you hear?
I heard him coming up the steps, I heard the small sounds of him undressing. The sound of his breathing as he approached me for the first touch.
What did you admire?
His cock. The feel of the pre-cum as he stroked my body with it before he pressed it against my lips. I would never tire of having that glorious organ in my mouth.
What astonished you?
How aroused I was. Even though I was dressed according to another man's instructions and I was wearing a tail my body was alive. Waiting to be touched.
What would you like to see again?
Johnny, naked, aroused, waiting for me to suck him.
What was most tender?
The way both men held me. Sandwiching my body between theirs. There is something about being held that way by two caring men.
What was most wonderful?
Both men completely comfortable with the situation. Taking their pleasure and giving at the same time.
What did you think was happening?
I didn't think. The moment was for enjoyment.
To read some other material that makes you say MMM click the lips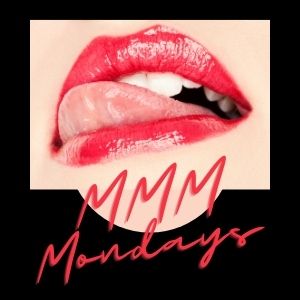 Or if being wicked is more your style