1. First app you check in the morning?
One that is showing notifications. Usually messenger or something like that. I have a couple of friends who I usually text good morning to every day. We don't have a protracted conversation but that regular contact is the stuff a friendship of ten years is built on.
2. First kiss location?
I think it was in the middle of a dance floor at a high school dance. I went to boarding school. We didn't get out much.
3. First major purchase over $1000?
Probably my first car. It was a blue Nissan Pulsar Q and looked like this.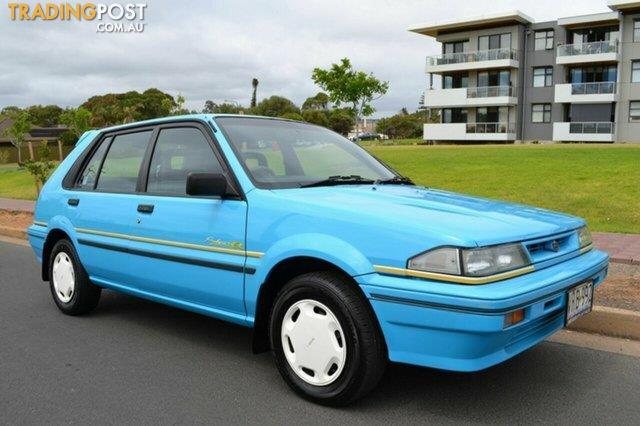 At the time I didn't really think about it but it was almost new. I drove it until #1 Son was a toddler and I was pregnant with The Unicorn. At that point we conceded that I needed a bigger car!
4. First song choice in karaoke song book?
NONE! I really don't like karaoke and avoid it whenever I can.
5. First internet screen name?
Back in the day I used the moniker 'Babeslady" I upgraded pretty quickly to Gemma when I moved from Literotica to my own blog.
6. First break up reason?
I honestly can't remember. Probably because I had met another boy I was more interested in!
7. First concert and how old were you?
I was about 18 and some friends and I went to see Midnight Oil at the Brisbane Entertainment centre. I still love their music!

8. First crush?
I was never really one for celebrities. During my high school days I had a major crush on a boy in my grade. He was nothing really special and I never acted on it. My friends thought it was hilarious. I don't think I ever even really spoke to him much.
Bonus: What was the title of your very first blog post?
Ranting into the void. I considered including a link but honestly. When I read what I wrote I feel like I was reading something my teenage self said. Cringeworthy!