I blogged recently about Red pill versus blue pill thinking from a male perspective. Or rather a woman's ideas about a man changing from a blue pill to a red pill thinker. I have also explained my thoughts about the biology of female attraction to Alpha males as opposed to their entrapment of betas. It would be generalising to say that all men who are Alphas are red pill men and all betas are blue pill but the similarities are there. All this is awesome but can a woman "Choose the Red pill"?
I think the answer is yes. There are women out there who are stronger and more dominant than others. I am not talking about the Karens of the world here. I am talking about the women who command respect through achievement and integrity, not through being the one who will complain to the manager or is the queen bee of her friendship group.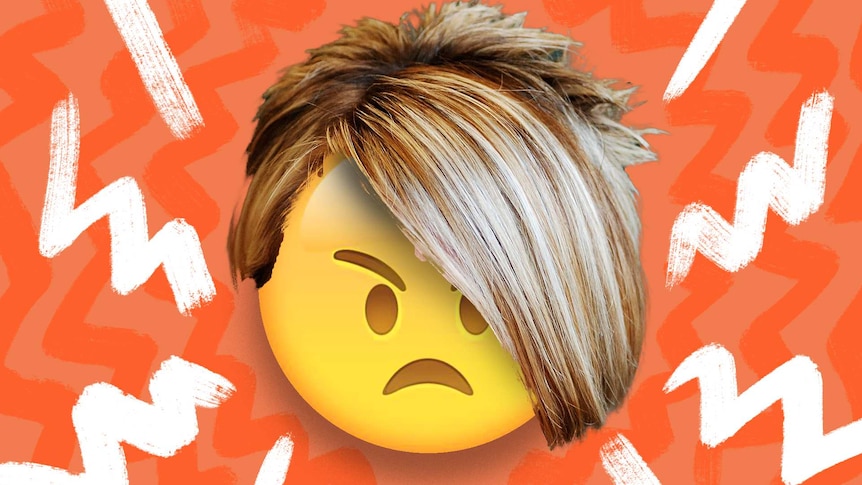 Several years ago, I was part of a group of mothers who all had children in the same year level at the primary school that The Unicorn attended with her brother. We celebrated several girls' nights. Which were essentially shared meals at a local pub where alcohol was consumed, and gossip swapped. At the time I was blogging, and I had just started studying Education. I was a bit more relaxed about hiding my lifestyle and several of these women knew about my writing, if not the more sordid details of my 'after dark' persona.
The conversations on these evenings were varied and often controversial. Something I found amusing. When it came to sex there was not a "type" among us. One member of the group would be what many would call prudish. Sex was not her thing, porn was confusing to her and her knowledge of the female body, including her own, was limited. She found our different ideas and experiences interesting but still maintained sex was not for her. Perhaps she was asexual? Another member of the group fell into the more common stereotype. That is, she complained about how her husband "harassed her" for sex. Interestingly there was another woman who complained about the exact opposite.
There is a train of thought that suggests that all of us should have been entering our sexual prime. We were still young, fit, and healthy. Our children had started school and the constant grind of dealing with small children was lessening. We no longer had to micromanage every moment of the lives of small beings and our partners were more than capable of stepping up. Clearly because we were out together completely free of children and husbands and the need to think about what was for dinner or if everyone ate it. This was our time.
A woman who was strong could take that opportunity to become a Red pill woman. In the movie that spawned the Red vs blue ideal, The Matrix; the female lead, Trinity, is the epitome of a Red Pill woman. She is a true badass and can look after herself. She is not afraid to tell men to go fuck themselves when they are not strong enough for her taste. Additionally, she has and amazing wardrobe! Our culture supresses women like this. We fill little girl's heads with Disney stories that all revolve around women seeking their prince charming and finding their forever love. Even more modern versions of Disney Princesses such as Rapunzel and Elsa still have a love interest as a primary goal. Despite all of the hype that they were pioneers, breaking the Disney mould.
But amongst our little group there were women who were still playing the victim. Complaining about how demanding their husbands are or how weak they are. It is a trap that is easy to fall into, sitting with a group of women making fun of the men in the world. Laughing at how stupid, inept and generally disappointing they are. A woman who was my hairdresser for many years would complain how her husband never let his sons take dance classes "because it was gay!" (not going to touch that topic as offensive as it is). Her complaint was that he was turning his sons into the kind of men who sat around got drunk and said and did stupid stuff. Not a desirable feature I will admit but the irony of this situation is that her husband WAS that guy and SHE married him.
Choosing the red pill is not about totally opposing everything in your life that you don't like. It is not about trying to change other people; that is impossible. It is about changing yourself. It is about making yourself happy. Women are notorious for not asking directly for what they want or worse, downplaying the importance of what they want, and then complaining when they don't get what they want. Even something as simple as saying "no" when they are approached by a man is out of some women's capabilities. We deflect and make excuses and then complain when he doesn't get the hint.
For women choosing the Red pill is about owning what you want. A Red pill woman doesn't make excuses. She says no, and she doesn't take other people's crap. When she is asked, she will tell you what she wants and if you aren't up to it she will also tell you. Red pill women don't complain about their appearance or their bodies. They are proud. So, what if I am curvy? I like cake and curves are sexy. If there is something I want to change then I will change it in my own time, in my own way. So what if you don't like something about me? Your ideas about me are actually none of my business.
Changing or maintaining your thinking is difficult. It takes work. It often requires you to cut ties with people who are firmly entrenched in the negative, blue pill, way. Sometimes you have to physically avoid certain situations so you don't get sucked in to that hole. But at the end of the day it is definitely worth it.